JASON K. BRANNING, CFP®, RICP®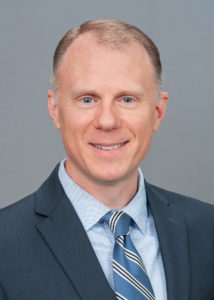 Jason is a CERTIFIED FINANCIAL PLANNER™ practitioner specializing in retirement planning at BWM, LLC. He served as a contributing author for the Financial Planning Association's (FPA) general public website. Jason helped to found Modern Retirement Theory, the comprehensive retirement planning process that offers customized solutions for each individual retiree. Jason's articles Modern Retirement Theory and Using a Hierarchy of Funds to Reach Client Goals (with M. Ray Grubbs, Ph.D.) have been published in The Journal of Financial Planning's Retirement Income Special Report. As well, content from these works appear in the Retirement Management Analyst textbook and the Retirement Income Certified Professional® curriculum.
Jason's quotes and retirement theory have been referenced in outlets including Forbes, MarketWatch, CNBC, Morningstar, NASDAQ.com, Bogleheads.com, and Advisor Perspectives. He has served on The Journal of Financial Planning's Advisory Board (2010-2014) and has been a peer reviewer for the Retirement Management Journal. Branning has also served as an expert witness for FINRA arbitration. From 2014 – 2021, Jason served as an appointment by the Governor, confirmed by the state Senate on the College Savings Mississippi Board.
M. RAY GRUBBS, PhD
Ray is a 1973 graduate of Millsaps with a degree in Psychology and joined the faculty of the Else School of Management at Millsaps College in January of 1987. His industry experience is primarily in banking, having worked for banks either as an employee, consultant or board member since he was 17 years old. He continues to consult to the banking industry and serve on the Board of First Commercial Bank in Jackson and Chair the Bank's Risk Management Committee. He also serves as a member of the Bank's Asset Liability Management Committee as well as the Trust Committee. One of his most significant professional accomplishments was participating in the group that originated First Commercial Bank in October 2000.
In addition to his banking background, he has consulted with a wide range of private sector, non-for-profit and governmental organizations over the past 30 years. He has many relevant stories to tell about this work in the classroom.
"I have become interested in two very different pursuits over the past 5 years. One is working with Boards to improve their governance of institutions. This work has resulted in my work with the Millsaps Board of Trustees as they seek to become an even stronger institution in pursuit of Millsaps' mission. The other pursuit is the formation of Modern Retirement Theory with a colleague of mine, Jason Branning. We have developed this new approach to retirement planning that has been widely recognized as a comprehensive planning framework and have been recognized as thought leaders among proponents of the Safety-First school of thought."